Are you suffering from a poor credit history? Here at Gateacre Motors we are experts in providing car finance to customers who have a bad credit history or perhaps no credit history at all, we specialise in finding the right car finance to suit your individual circumstances. If you have had problems with finance please contact us as we may be able to help and can offer simple monthly used cars finance plans to suit your needs through our pay-as-you-go car-credit option.
We know that customers applying for car finance may have a low credit rating for various reasons, and often it's through no fault of their own. We also understand that regardless of your credit history you may still be able to afford the monthly repayments on a car loan, that's why we look at your current circumstances and your ability to make repayments on a car loan.
Our tailored finance packages enable us to offer affordable car finance to more customers than ever before. We can help you whether you have CCJ's, have other finance arrears or previous bad credit, low credit rating or no credit rating. We are happy to hear from customers who are homeowners, tenants, motability customers or self employed or employed and will accept applications from all areas of the UK.
Contact us at Gateacre Motors by filling in our finance form below for Guaranteed Car Finance if any of the following apply to you:
Need a Car But Can't Get Credit
Bad Credit
Low Credit Rating
CCJ's
Self Employed
No Credit History
No Deposit
Agency Worker
On Benefits
Many customers are put off applying for car finance because of their credit rating, our friendly and helpful staff specialise in providing vehicle finance for people with bad credit histories. We are confident we can secure you the best car finance rate available based on your individual circumstances. Simply fill in the form below for more information.
Please complete all fields marked with an asterisk *
---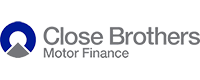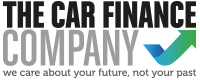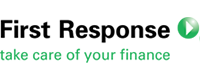 ---